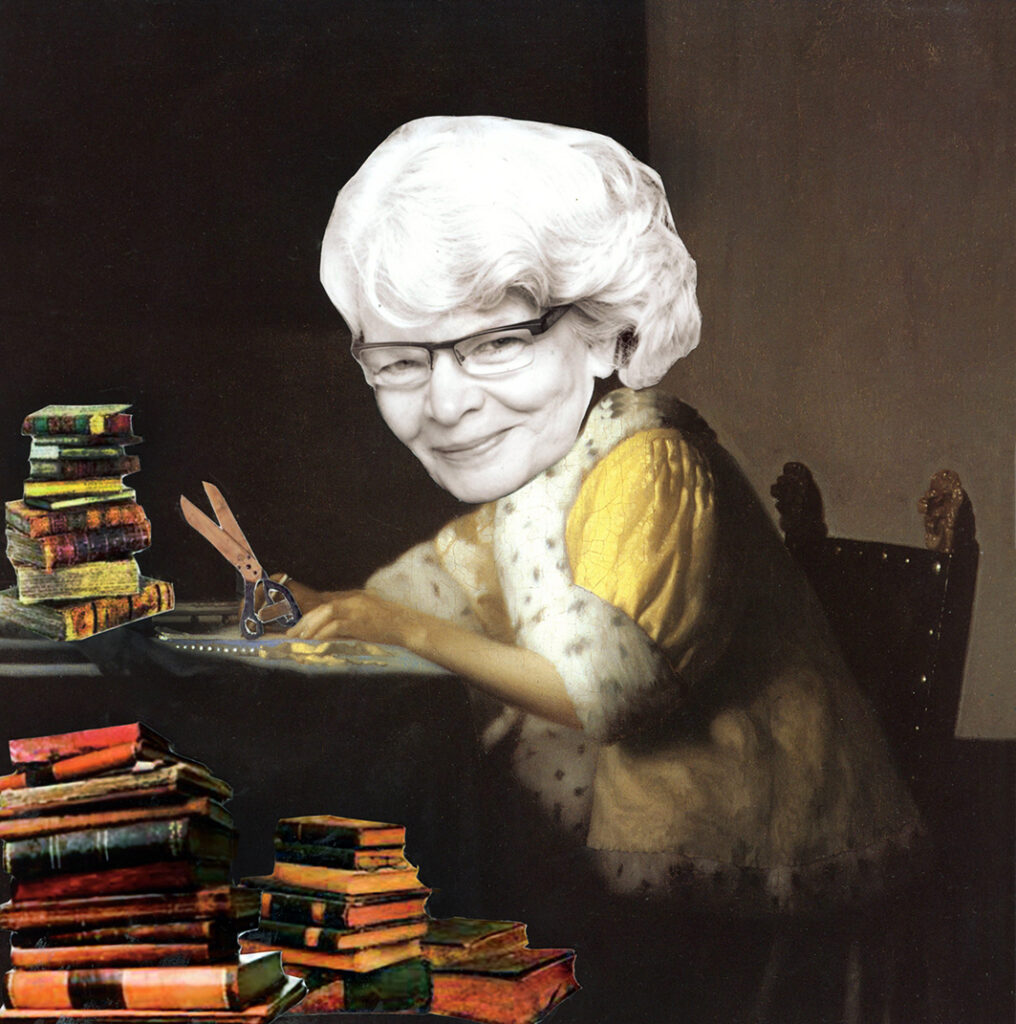 ---
For more than three decades I moved and explored The United States. I had many occupations: massage therapist, 11 years; gallery director/buyer for the wearable arts, 10 years; and my fall back as an admin in many interesting fields. Throughout this time, I always had art projects: painting, watercolors, sewing, embroidery, writing, and photography.
In 2006, I moved to Tacoma, WA and settled into this small northern city nestled in the woods along the Puget Sound. When I arrived, I decided to learn this area through my camera. I spent years exploring urban and nature, people and landscapes. I developed a reputation for my photographs of empty, abandoned buildings.
In the winter of 2018, while sorting old photographs, I wondered what to do with so many random prints. I decided I could do whatever I wanted with them. At first, I embroidered my photos. I enjoyed this process. Next, I cut up images. Collage then snuck up on me and combined my practices of photography, embroidery, and storytelling.
I have been active in the arts communities of Tacoma and Olympia. My work has been shown at numerous gallery shows each year. In Olympia my work has been accepted into the Southwest Washington Juried Exhibitions in 2018 and 2019. In Tacoma my work has been juried into the yearly shows at The Gallery of Tacoma Community College, the University of Puget Sound Altered Book shows, Feast Art Center, Washington State Convention Center among others.
I received the City of Tacoma's Artist Initiative Program grant in 2011 and 2020. In 2011, I had a solo show, The Night Watchman, at Fulcrum Gallery in Tacoma. Due to COVID, my 2020 solo show became a video/artist talk that I have posted on my home page of this website.